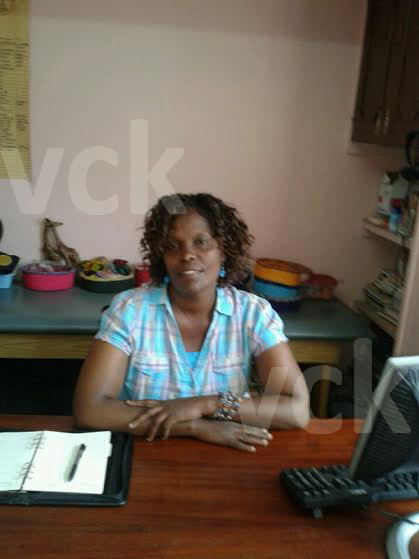 Mrs. Jane Njoroge
Founder, VCK
Voluntary Counselors Kenya (VCK) are members of ACE Online Academy (Ohio) and Non Profit Leaders Prayer Circle.
Our Non profit registration number is A8178
The organization was founded in year 2005 as a Mission based community based organization to help in Mentorship programs, eradication of poverty in communities by enhancing women and youth empowerment, provide basic education, clean water, orphans and vulnerable children rehabilitation strategies, pen-pals program, volunteers placement and Exchange programs.
We started an informal school in maasailand but we closed down because we were overwhelmed by the large numbers of children who joined us, yet because they had challenges in paying school fees and we could not sustain the demands, we closed down but we trust God that one day He will provide and our desire to reach a large number of children who travel for 2 to three hours in search of a nearby school will come true. We had semi permanent structure.
VCK was founded as a result of the founder witnessing widespread apathy over less fortunate and orphaned children in the community. Many lacked basic education, food and a roof over their heads, there was also a general feel of hopelessness. There also are vulnerable communities living in the slums living with Aids and with no access to ARV's.
Many of the youth in these situations, end up engaging in drugs. VCK has since started a counseling program to address these issues. After which they are engaged in empowerment programs to help them live more positively.
The organization was founded by Jane Betty. It is a charitable, community based organization (CBO) duly registered under the Ministry of Culture ,Gender, Sports and Social Services.
People involved
Number of volunteers : 100 countrywide
Organizational membership : over 50 volunteers have so far partnered with us on different projects, and we continue to appeal for more organizations and volunteers to partner with us.
Vision
Reaching the needy and empowering guided by

Matthew 25:35-36.
 "For I was hungry and you gave me something to eat, I was thirsty and you gave me something to drink, I was a stranger and you invited me in, I needed clothes and you clothed me, I was sick and you looked after me, I was in prison and you came to visit me."
Mission Statement

To offer holistic support to needy communities in Education, Health and Empowerment. To provide clean and safe water in semi arid areas, WASH programme and to be a platform of opportunities and sustainable livelihoods to the unreached.

Principal objectives or purpose of the organization :
Protection of fundamental rights of children, widows, widowers and the less fortunate communities.
Poor and needy etc.
Provide basic education to the unreached.
Put mechanisms for periodic reviewing of women/youth empowerment strategies.
Cater for abused cases e.g. poor living conditions, poor nutrition, sexual abuse, child survival, child development, child education, orphan widows and widowers. Support.
Support youth projects e.g. bee keeping, barbershops, crafts sewing projects, goat Projects as income generating both in rural and urban areas.support.
Support youth projects e.g bee keeping, barbershops, crafts sewing projects, goat Projects as income generating both in rural and urban areas.
Present policies and priorities

Provide basic education to the needy areas on Maasailand
Women and youth empowerment
Making hand crafts and jewel as  a means of improving  livelihoods
Supporting grass root income generating projects
Health,sanitation and hygiene through environmental clean up activities
Organizing free medical camps in the slums and other rural areas
Holistic support to needy children, windows and windowers
Mentorship and medical mission