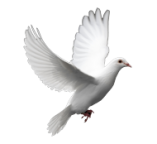 Cincinnati Hils Christian Academy
Parner - Endeleza
Cincinnati Hills Christian Academy has tremendously helped to support our women and youth empowerment programs by financially supporting the craft making projects.
OHIO Team
Endeleza Projects Team
Jacqueline and the team from OHIO included her daughter Emily, Deb and Ben, have greatly supported the Endeleza Project. Through their support over 20 women and youth from disadvantaged groups have been trained in beauty and hair saloon skills, and crafts making. Most of them are now supporting their families from the sales of the crafts while others are working in beauty saloons.